Why you'll love Ultimate Tennis.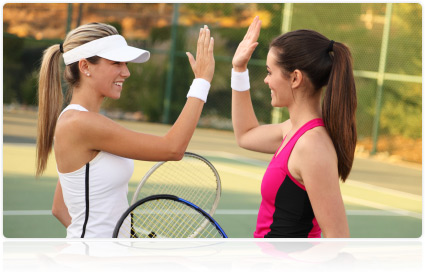 It's a better league experience
Ultimate Tennis is designed to provide you with the best league experience you can have. From the best matches to the best website and the best playoff system, we've invested the time and money to get it right. And that's just the beginning. Here are a few more reasons why so many players choose Ultimate Tennis. get started!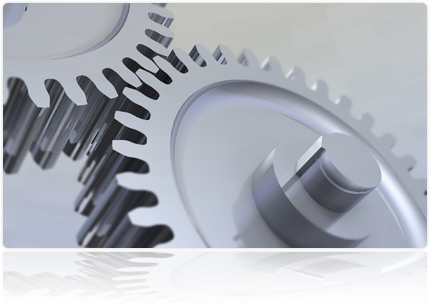 Everything works better
When you play Ultimate Tennis you'll notice that everything works better and runs smoother. The matches are easier to schedule, drive times are more convenient, the website is a breeze to navigate - even the players are friendlier! That's because for over 20 years, we have been relentless in addressing all the little details that ensure you'll receive great competition. Everything about Ultimate Tennis is designed to make your tennis experience convenient and enjoyable. get started!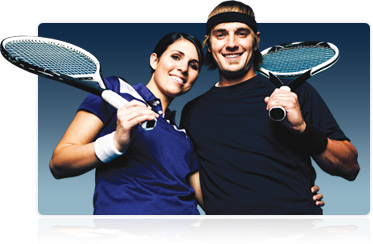 We've got the players
Ultimate Tennis is the nation's largest and most popular flex league with over 85,000 registered players. That means finding great tennis matches has never been easier. You'll meet quality players and teams right at your skill level and enjoy convenient playing divisions that are close to home. Best of all, Ultimate Tennis members are friendly and committed to playing their matches, which leads to fewer defaults and a better on court experience. This is the consistent quality competition you've always been looking for! get started!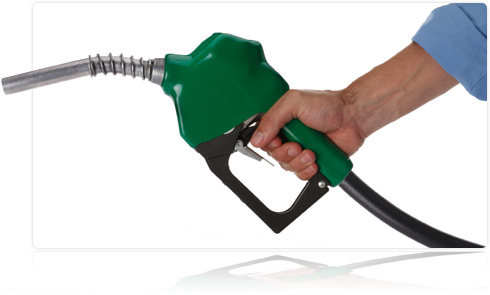 You'll save gas, time and money
Our expert mapping system optimizes your playing schedule, so you'll spend more time on court and less time sitting in traffic. Ultimate Tennis players enjoy 50% shorter drive times compared to other leagues and over the course of a season that can equal big savings. Providing you with convenient drive times is one of the most important jobs we do. get started!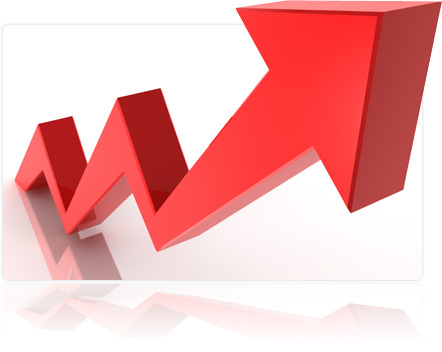 We'll make you a better player
When you play Ultimate Tennis your game will improve faster than ever before. That's because you'll be playing people right at YOUR level. Ultimate Tennis offers up to 13 skill levels and a rating system that is specifically designed to give you consistent reliable competition. Everything we do is designed to take you and your game to the next level. Membership includes our free monthly "Grow Your Game" e-newsletter full of helpful tips to improve your match play. get started!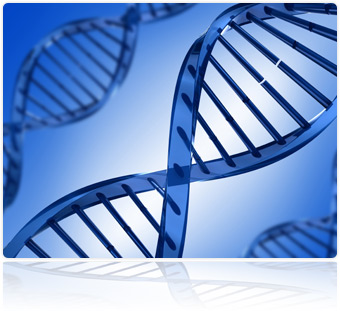 Technology is in our DNA
Information is power. And nothing puts you in control of your game quite like Ultimate Tennis. With transparent skill levels and ratings, robust stats and standings, and a powerful network of players, we give you the tools to efficiently manage your season. And that's just the beginning. We built our new web platform with the future in mind. Every month we'll be rolling out new customized league programs and never before seen features to make your league play even better. At Ultimate Tennis, we're always looking for ways we can take advantage of technology to bring you a better game! get started!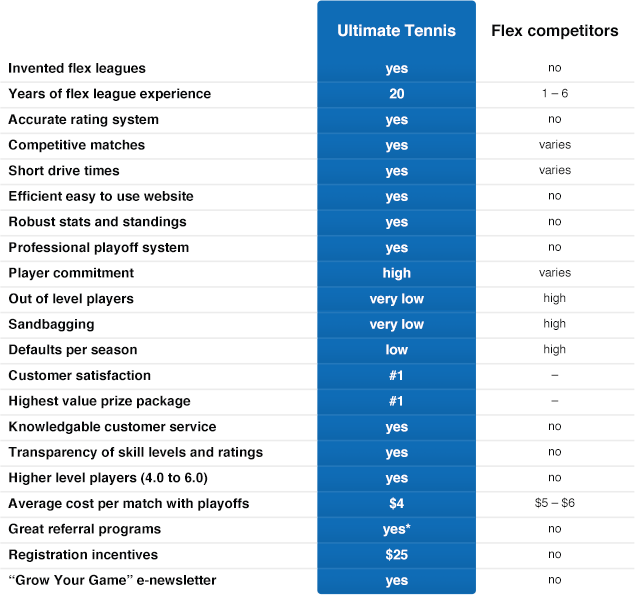 * Ultimate Tennis hat and t-shirts
There's a clear difference in flex leagues!